2020 GRADUATION WEEK AT HCC
December 13, 2020 @ 6:30AM —
December 21, 2020 @ 6:30AM
NOTE: WE ARE WAITING FOR CONFIRMATION FROM GHANA ON THE SPECIFIC TRIP DATES IN DECEMBER-THE DATES LISTED ABOVE ARE JUST TEMPORARY!!
We invite you to join the team from Heritage Christian College Foundation as we travel to Accra, Ghana and participate in HCC GRADUATION 2020.
Space is limited for this life-changing trip, below are the experiences to be enjoyed. Dates are not set yet, but here is a tentative schedule for you to review. Once we receive the final dates and details from Ghana, we will send details regarding sign-up, ticketing, costs, etc. Stay tuned!
2020 GRADUATION WEEK AT HCC
Tentative Schedule – HCC Graduation 2020
For more information contact: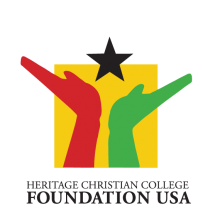 EVENT DATES/TIMES:
December 13, 2020 @ 6:30AM —
December 21, 2020 @ 6:30AM
EVENT LOCATION:
Accra, Ghana
2609 Grand Canyon Ct.
McKinney, TX 75072