Degree Program Expansion
March 29, 2020 @ 5:30PM —
December 31, 2020 @ 5:30PM
Event Location: PO Box 2456, Frisco, TX 75034
MAKING AN INVESTMENT IN THE FUTURE OF GHANA AND GOD'S KINGDOM
Degree Program Expansion
The following statements are a brief summary inviting you to join us in the exciting growth of Heritage Christian College (HCC) by helping fund the "startup costs" of new programs.
Goal
HCC will add 11 new degrees in September 2020. Five (5) will be in existing Departments: Department of Business, Department of IT and Department of Theology. Seven (7) will be in new departments: Department of Education Studies, Department of Health Sciences, Department of Media Studies and the Heritage Graduate School & Research Institute.
HCC's Council (Board) begun HCC with the goal to be self-funding or sustainable in terms of operational costs. After 4 years of operation, HCC is right on target. The startup costs and associated deficit that must be funded till breakeven is moving towards closure should be attained by the end of 2023 or beginning of 2024 (please prayer for God's continued guidance and grace).
At present, we need help to fund operations and needed, planned expansions which propel HCC to sustainable operations; reachable with your help by the end of 2023.
The HCC Council has a well-defined and detailed financial plan. They continue to be excellent stewards of this plan and are deserving of our help. Possibly more compelling is the examples of impact already witnessed; International recognition of the Center for Entrepreneurship, Philanthropy & Ethics (CEPE)'s effort, growth of the Heritage Bible Institute from an average of 30 students per year to over 140 and finally the development of the Heritage Professional Studies program which has on average 70 students every year.
How you can help
We need you to invest to help attain the dream of HCC as a sustainable operation which will continue to create results of great impact; to prepare young Christians for service and leadership in God's Kingdom.
The term "invest" is appropriate. This opportunity to make a difference is not charity and it is not "triage". This investment will have an impact for generations! We can change lives. We can change a country. We can stem the tide of bad behavior and provide hope to many young people in God's Kingdom.
Seldom do we have an investment opportunity like this. At the same time, we will enjoy being a part of this journey.
We need you to consider helping with your time and expertise. Join one of our Professional Engagement Initiative efforts (see separate write up on this initiative). Actively participate in the development of HCC.
What is the need today?
In 2020, HCC will have a startup shortfall of $580,000. In 2021 that number reduces to $200,000 and in 2022 it is $120,000. By 2023, HCC should be right on target financially and attain breakeven in terms of operational costs.
Yes, you are right, there are other costs which will always be a challenge. Most pressing and heartfelt is the need for scholarship assistance. Almost every student needs help! This burden will never go away. Families in Ghana, on average, do not make large incomes. Many students are orphans or not able to draw on family resources. HCC provides assistance to as many as possible with the help of compassionate Ghanaian Christians. Demand for help has been great. In the September / October recruiting season, 45 students qualified academically to come to HCC and could not afford to come. HCC just could not provide assistance as resources for scholarship had been exhausted.
Yes, we need growth in facilities as we grow in student body to provide quality learning opportunities and to handle a growing population whom we can invest in for the future. HCC must build additional facilities per mandated government requirements and accreditation demands. All these mandates are reasonable but nevertheless daunting. These needs have been defined on a separate plea for help – Capital Asset Initiative.
Summary
The HCC System is a BIG dream which at this point is no longer just a dream! It is a reality and HCC is already making a difference in ways which we did not anticipate at this point!
How can we not help? God's hand is on this work, we need to join Him.
The financial needs outlined above are a major challenge and we need help. Remember that this is not charity or triage (band aids on a problem) this is an investment in a teaching environment which is changing lives for generations to come.
A worthy investment!
Mandela said it well:
"Action without vision is only passing the time, vision without action is merely daydreaming, but vision with action can change the world."
He also said:
"It is what we make out of what we have given, not what we are given, that separates one person from another."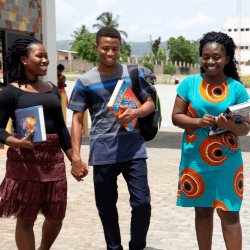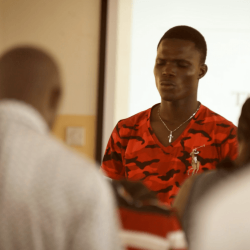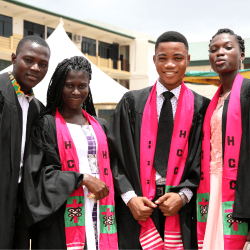 EVENT DATES/TIMES:
March 29, 2020 @ 5:30PM —
December 31, 2020 @ 5:30PM
EVENT LOCATION:
PO Box 2456, Frisco, TX 75034