"I'm hoping I become a very good example for young ones who have to go through the harsh life that I have been through before."

~ Ernest Konadu Ofoi / HCC Student
HCC Student Ernest Konadu Ofori shares his story.

[Video Transcript]
I grew up being the only son of my parents.
I actually grew up in a slum which was not that conducive.
Sometimes I had to go half a day or maybe a full day without food, so I trade a lot in the traffic, in the market in order to sustain myself.
I started education in the normal government school.
My dad was not in the right position of helping me through school, because he had job problems.
There was a point in time I was doing two to three jobs, having to struggle, trade on the streets to get food on the table, to get through school.
I still saw the need of the value of education, the value of going through school, because I want a better life for myself.
HCC was advertised at church that, hey, there's a new school, there's a new university coming up, and IT was one of the courses that I was very interested in.
The lecturers, the classroom size, the facilities, I mean, especially the internet and the laptop, that has been the best part of HCC.
It's a cool place and I love it.
I'm hoping I become a very good example for young ones who have to go through the harsh life that I have been through before.
Each day we are being reminded that God is our creator and God is the reason why we exist.
At HCC, I've gotten to realize that our life is not for our own purpose, but it's for God and then for other service  to mankind.
So, my life is to serve mankind, serve the masses that I could, and I believe that will glorify the name of God.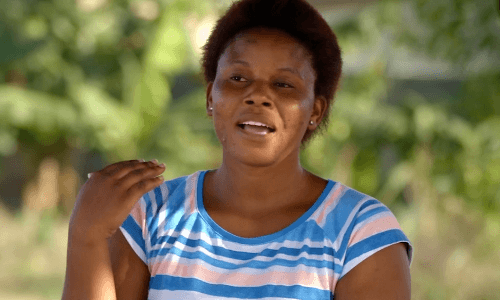 "They gave me the opportunity to own a laptop so that I could pay in installments. Per the course I am doing, the laptop that they expose us into really helped me. It has really helped me." ~ Diana Asare, Student – HCC