HCC is devoted to helping students capture their long-term goals and dreams, some of which include:
creating a business
working for a business
employing and providing jobs for members of society
giving back to society (philanthropy) and their church
taking care of their family
working with or setting up a community development organization
working with a church to nurture and develop others in their Christian discipleship
Whatever their dreams may be, HCC is committed to helping their students realize and pursue those dreams! As part of this commitment, HCC has recently hosted a handful of Ghana's most influential and successful leaders to speak to the students. During their visits to campus, each leader shared their story, inspiring and motivating the students.
Selikem Acolatse-Apalpoo (TV Personality)
Selikem Acolatse-Apaloo is a news anchor, editor and host of "Women's Voice" on State Broadcaster, Ghana Broadcasting Corporation's All News Television Channel, GBC24. She recently spoke to HCC students in the session, "Time with a Young Achiever."
The versatile TV personality shared her life story and nuggets on how to press on to greatness.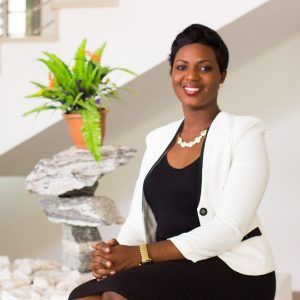 Samuel K. Ayim (General Counsel of EcoBank Group)
HCC recently hosted Mr. Samuel K. Ayim in their "Time with an Achiever" session. Mr. Ayim is a jack of all trades, so to speak. He is a lawyer, leadership and personal development coach, entrepreneur, motivational speaker, and a Council Member of HCC.
In his session, he shared his personal life story with the students of HCC. In a sterling narration of family and personal struggles dotted with enviable successes, Mr. Ayim challenged the students not to let their family problems be constraints on their paths to achievement and greatness. Rather, he encouraged them to use these problems as stepping stones in realizing their dreams. He taught the students how to do away with negative thinking and replace such thoughts with positive and transformational thinking that would "awaken the giants" within them.
Samuel is a Christian, has been married for 23 years, and has 5 children. His passion is to help people resolve their personal problems and develop their innate personal potentials.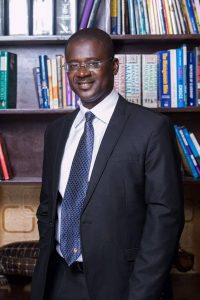 John Dumelo (Actor, Entrepreneur, Philanthropist)
Popular, award-winning Ghanaian actor, John Dumelo, recently paid a visit to HCC's campus. Dumelo was taken on a guided tour around HCC's facilities and was impressed with the steady growth of the new university. He interacted with some of the students and encouraged them to take advantage of all of HCC's offerings. He was happy to learn that HCC was blazing the trail by offering world-class Christian, entrepreneurial and technology-driven education at an affordable cost.
During his visit, he met with members of HCC faculty to discuss how his foundation, the John Dumelo Foundation, could sponsor more students to study at HCC. Currently, there is only one student being sponsored by the Foundation. He promised to sponsor more students to be part of the truly transformative university education HCC offers.
The John Dumelo Foundation is a social impact charity that raises awareness and inspires action on pressing global issues. The Foundation has donated educational items to several deprived schools across Ghana and beyond.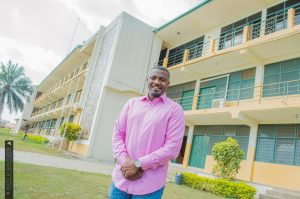 Jeremiah Buabeng (Young Entrepreneur)
HCC had the privilege of hosting one of Ghana's youngest entrepreneurs, Jeremiah Buabeng, in the session "Time with a Young Achiever".
Jeremiah is a 29-year old entrepreneur, motivational speaker, author, corporate trainer, consultant, educator, and editor. He has been voted Ghana's number-one young speaker. Jeremiah has a track record of over 700 speaking engagements, over 100 radio and TV interviews, and hosting over 100 seminars and conferences across at least 9 regions of Ghana, sharing the stage with some of Ghana's most illustrious figures.
During his session at HCC, Jeremiah shared how his challenging youth ignited the passion in him to inspire others to achieve their dreams. He also spoke about how he began living his dream as a young person struggling to succeed in life:
I started exploring my passion by speaking to my colleagues at Accra Academy. I would write a quote on the board and then apply it to life. I later wrote to some schools and churches to speak to the youth—many of them just told me I would hear from them; and they never got back. But I said to myself, 'if people won't give me the platform, I needed to create one for myself.' I began making impact and could pull hundreds of the youth to my conferences…I read a lot of books and learned so much from books….There is a difference between schooling and education. I went to school but I didn't just learn to pass exams; I learned skills to add to the knowledge in order to succeed in life. I also took a mentor to help put me on track along the way.
Jeremiah has trained companies ranging from SMEs to multi-nationals in the areas of corporate presentation, customer service, workplace productivity and many more. He is the host of the annual Accra Youth Summit which convenes hundreds of young people together to be inspired by more accomplished young people from various fabrics of society.
Jeremiah is the founder and CEO of Buabeng Communications, a mass communications and corporate training firm. He is also the author of many best-selling books including Take Off, Constructing the Future, Game Changer, Giant Leap, Personal Branding, The Power of Mentorship, and Wisdom Farm.