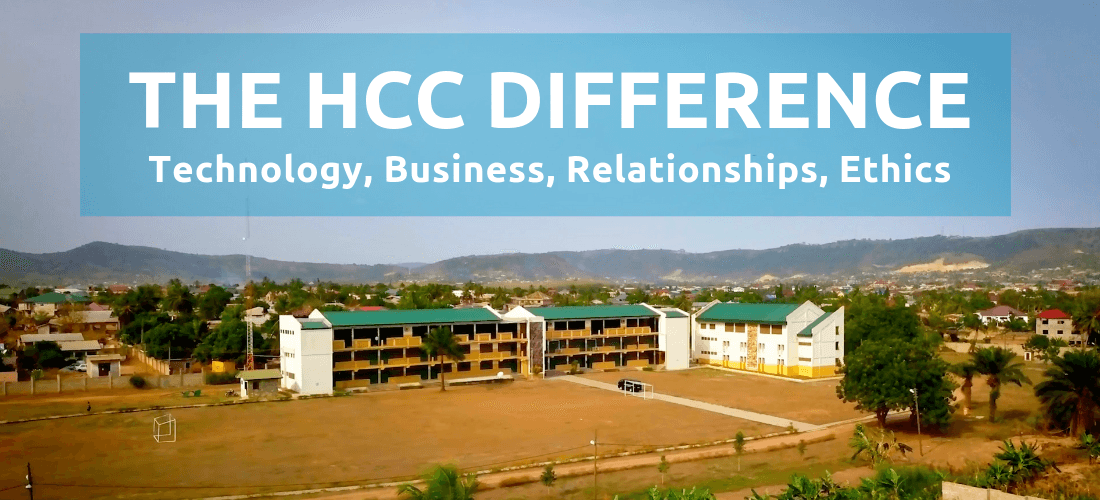 "Ghanaians really are hard-working. Ghanaians are committed. I can see Ghanaians travel outside and they excel. How or why can't Ghana prosper? Ghana has everything."

~ Douglas Boateng, Elder/HCC Supporter
[Video Transcript]
48% of Ghanaians age 15-24 are unemployed.
Dr. Williams A. Atuilik, Provost & Director CEPE – HCC:  A great chunk of Ghana, to be honest, lives in serious depravation.
Dr. Samuel Twumasi-Ankrah, President – HCC: The kind of education system we have, in my view, has contributed to where we are, the unemployment challenge we have.
Conrad Kakraba, Adjunct Lecturer: We need people who are able to start something on their own and are able to employ others.
Fred Asare – CEO Village of Hope: That is why it is necessary to have a new type of education: ethical education. Education that transforms the individual to become ethical, to become compassionate, tp become entrepreneurial, to have the leadership that would transform society.
"It is said if you want prosperity for one year, plant corn; if you want prosperity for one hundred years, plant trees; if you want prosperity for a thousand years, educate people."

~ Douglas Boateng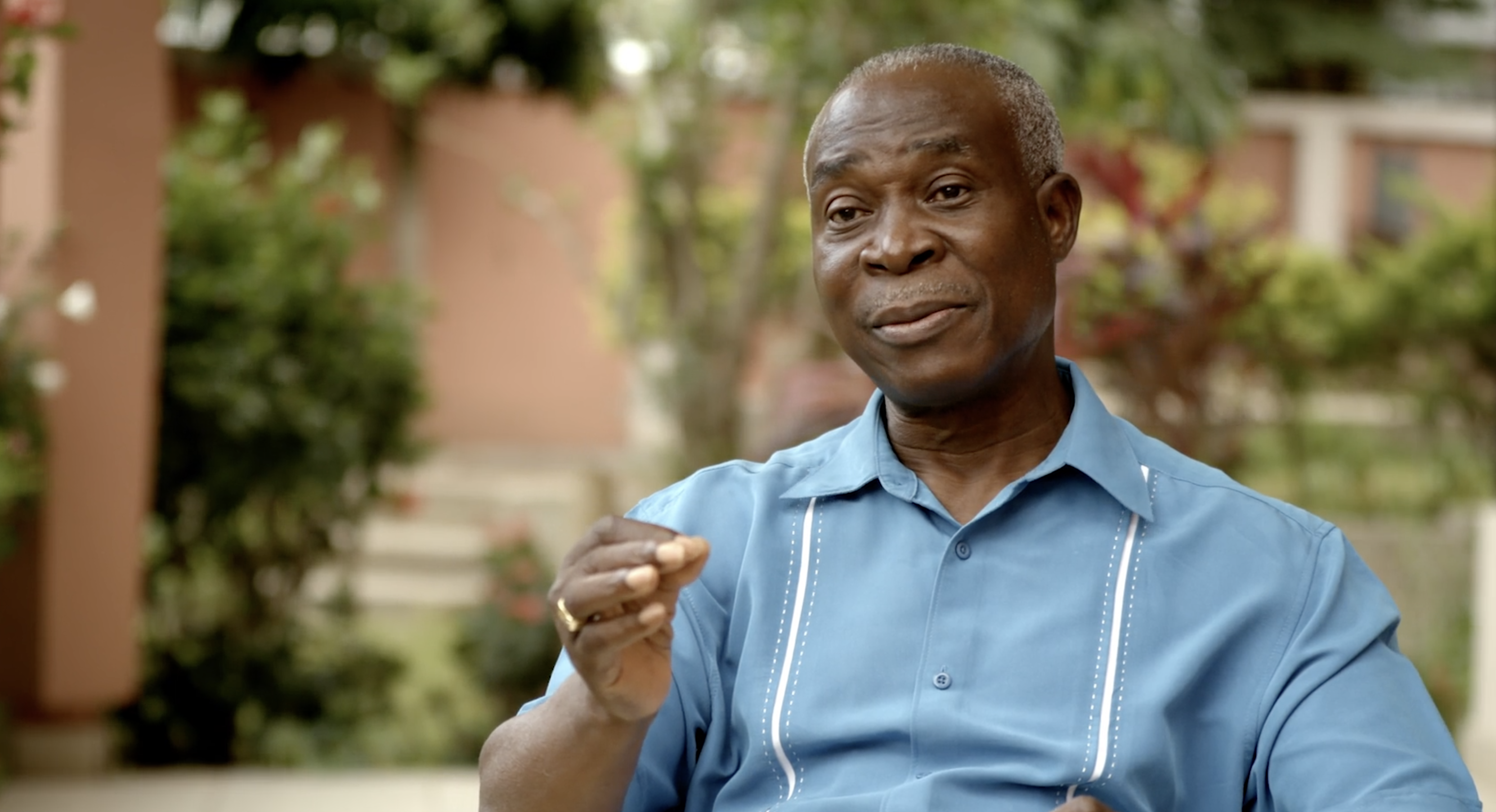 Douglas Boateng: "It is said if you want prosperity for one year, plant corn; if you want prosperity for one hundred years, plant trees; if you want prosperity for a thousand years, educate people."
Twumasi-Ankrah: HCC started as a church response to a national need. The vision of HCC: To become the flagship Christian university in Africa for the purpose of advancing the kingdom of Christ and national development.
So, in addition to the Heritage Christian College, which is the umbrella body, we also have the Center for Entrepreneurship, Philanthropy and Ethics, another unit, and then we also have the Heritage Bible Institute, which creates the church leaders, and we now have added to it the Institute of Commercial Management, UK, the ICM program.

Atuilik: In our modest way, we want to make learning very practical. We want to train people not only in theory, but even important is our students to be able to apply whatever theory they learn in resolving everyday problems.
Kakraba: In this modern world, in this era, there is nothing that you can do well without the use of technology. Everything is driven by technology, and we want to be relevant. When I came to HCC and then I got to know about the laptop policy for students, I was really excited because I saw that it was really making a lot of things very easy for the students, and not just easy, but making them learn skills that they would need later in life.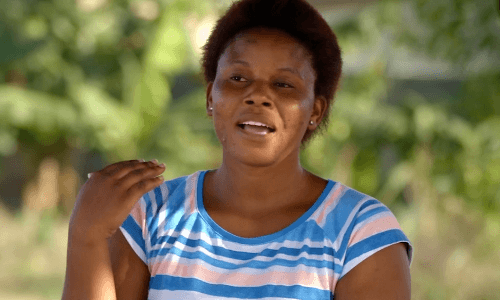 "They gave me the opportunity to own a laptop so that I could pay in installments. Per the course I am doing, the laptop that they expose us into really helped me. It has really helped me." ~ Diana Asare, Student – HCC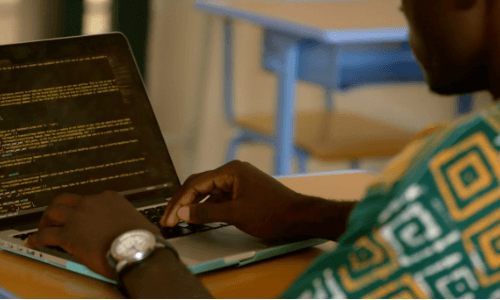 "The actual thing that convinced me to come to Heritage was the fact that I'm going to have 24-hour WiFi, and a student is going to be given a laptop, so this was like a chance for me. I mean, it was like, that's it, that's where I want to be." ~ Ernest Konadu Ofori, HCC Student
Kakraba: HCC is a very different college because of the relationship between the faculty and then the students. The students are at liberty to walk through our offices and tell us their problems.
Diana Asare: They have given me their support, their love, their advice, and everything. I look up to everyone here.
Theresa Amuasi, Adjunct Lecturer: We are able to really reach out to our students. The students also reach out to us.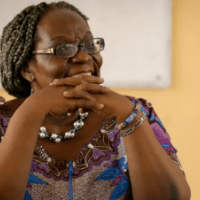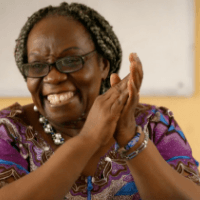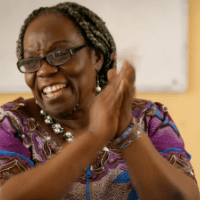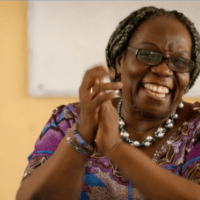 Boateng: They want the children to succeed. They want to see the children come out in life with skills, with vision.
Atuilik: Unemployment is a huge issue in our country, Ghana, and for that matter, the whole of Africa, and that is the difference that Heritage seeks to make. Helping to have the Ghanaian young people trained and give themselves meaningful jobs without having to wait, this is phenomenal, and we are focused on delivering that.
Kakraba: The Center for Entrepreneurship, Philanthropy and Ethics is one of the units of HCC that has decided to help the students to be able to develop their skills in entrepreneurship, help them write business plans, to be able to hone their skills so that they can really be able to employ other people, and then do all of these things in the context of ethics and giving back to society.
Mavis Opoku, Student – HCC: Before you finish HCC, you have your own business. It is a privilege to you because you won't be hunting around looking for a job. You already have your job, so with the CEPE, if you are a student at Heritage Christian University, you have a great opportunity of becoming an entrepreneur right after school.
Kakraba: We don't just want to train people to go and then cater for the physical needs of people, but also cater for their spiritual needs, and then these leaders, as well, also start their own community development initiatives to impact lives in various parts of Ghana and Africa.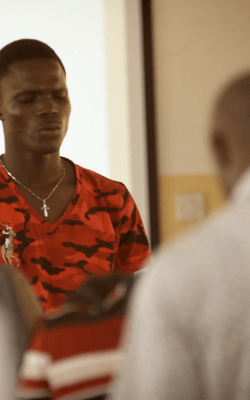 Sampson Asimeng, Council Chairman – HCC: Leadership is everything. When you have a leader with no ethical base, they are a waste. They can turn a country downhill, or they will do things only for their own self-interest.
But with HCC, the focus that we are taking, the Christian ethics and philanthropy, the power from the entrepreneurship, builds the students who pass through with a sense of wanting to give something to society; a sense of wanting to put Christ first in what they do.
Twumasi-Ankrah: Although we are new, we've already seen evidence of the impact of the kind of teaching and training we are giving them. We have students who have been in school for two, three years, and some of them have already started small businesses, not big, but they are excited about it, and we have students, a number of them, who are, right now, working on their business plans, to be assessed and evaluated and coached, and it is really gathering momentum.
Atuilik: One of the immediate impacts that I can see is that most of those students have transformed their intellectual disposition. Their confidence levels have significantly improved, their ability to critically analyce social issues has changed very dramatically.
Kakraba: To be able to prepare students who will go to industry, who will go to the church in Ghana, who will go to agriculture, who will go to various parts of the country, to be able to impact the way things are done there.
Sumaila Bombande, Student HCC: My dreams and my goals are to provide equal opportunities for people back in the north, to provide a kind of platform that will bring my people back in the north face-to-face with their plight and predicament and to see their need for Christ.
Ofori: I'm hoping I become a very good example for young ones. At HCC, I've got to realize that our life is not for our own purpose, but it's for God and then for other service to mankind. And I believe that will glorify the name of God.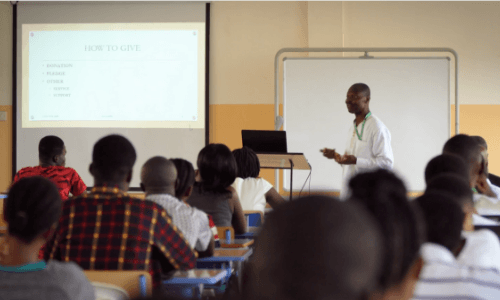 Twumasi-Ankrah: We're doing all of this with the goal to transform lives, transform families, transform tribes, transform ultimately, the society and beyond Ghana.
Boateng: Any seed we sow today in this institution is sowing seeds of eternity in the lives of many, many children we may not know.
Sampson Asimeng, Council Chairman – HCC: As they say in one of our local dialects…literally meaning "thank you all" for what you've done. God bless you.