It's a Digital World. Incoming students hear the message to "practice it and apply it" – they must learn to work and study in a completely paperless environment so they are prepared to compete in the modern tech-driven economy. Students and faculty use their laptops as their primary learning and teaching tools; and their own personal laptops are necessary for almost everything they do at HCC. They're not a luxury; they're essential. There is not a single printer available to students on campus because HCC is intentional about graduating technology-literate students – which is unique in Africa – who will start businesses aided by their experiences on campus.

Money Raised towards 2018 Laptop Goal 14.8%

Heritage Christian College (HCC) has a distinctive technology plan that not only promotes good environmental stewardship, but perhaps more importantly, it produces competitive students and faculty equipped for life in the 21st century. HCC students will be on the same competitive level as graduates all around the globe and from any other university in the world. Laptops are their window into this world.
A wide variety of technologies are used at HCC, and it all begins with the laptop. Students use their laptops in every aspect of the learning process. The tech-forward campus, including the library, is a paperless environment with comprehensive wi-fi. Every student, faculty member and administrator is required to have a laptop. For those students who do not have qualified laptops, HCC helps the students to cover the cost.
We're calling this fundraising effort "Laptop Diploma-cy" because by contributing toward student laptops, YOU become the diplomat. You make yourself an ambassador for this cause as you help students toward those vital diplomas and you help graduate ethical, spiritual-minded men and women to share their faith and their gifts in Africa.
Laptops connect the student body to the wider world, and to today's most up-to-the-minute knowledge and technology. HCC has a very sincere, dedicated, Christian-minded, spiritual-minded, servant-minded student body, and receiving your gift(s) are an encouragement and an uplift to them. It's an act of international diplomacy that you do, and it's an act of caring and Christ-likeness as well. Plus you are taking a step for the environment (because you help us maintain our paper-free campus) and for the advancement of human beings in a part of the world that is lifting itself out of strife and turmoil to give work and dignity to its citizenry. Where can you apply your money where you will do so much good? We think you'll treasure this chance to be an ambassador in an endeavor that pays off for a lifetime, and even to eternity.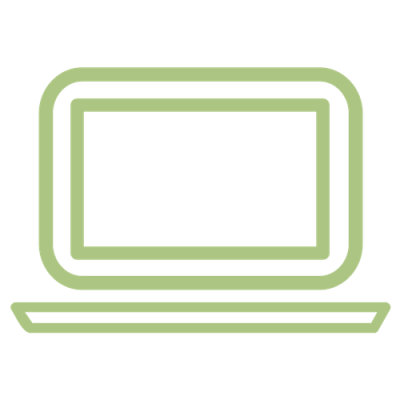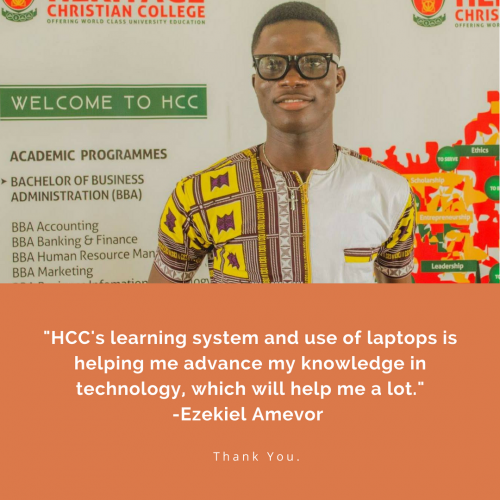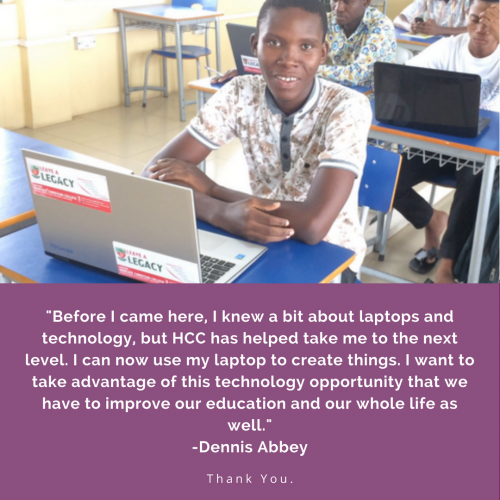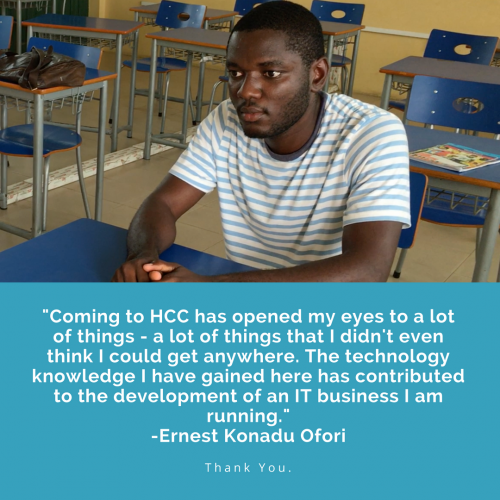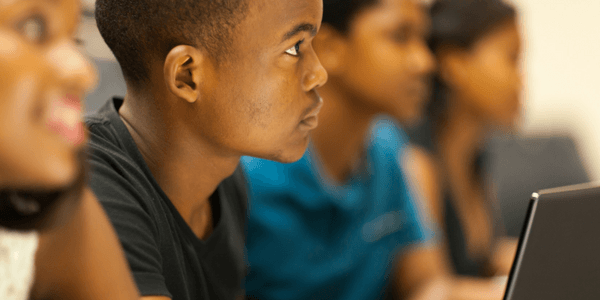 LAPTOPS & THE MAKER LAB
In the Maker Lab, students begin building their own FarmBot replicants from scratch using the 3D printer and source code that is available to them on FarmBot's website. Additionally, they will create new devices and tools that are modified to their specific needs.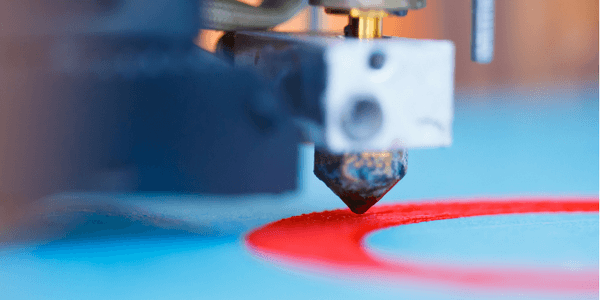 LAPTOPS & 3D PRINTER
The 3D Printer will allow HCC students to gain hands-on experience to this cutting-edge manufacturing technology that will have far-ranging applications and in many fields.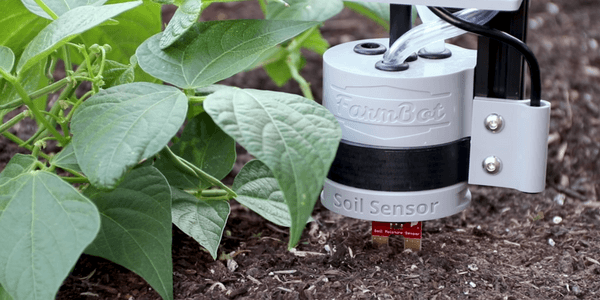 LAPTOPS & FARMBOT
FarmBot will expose students to using innovative digital technology in farming. Agriculture is critical to growing Ghana, and with this technology, it can be optimized and made simpler with little human input.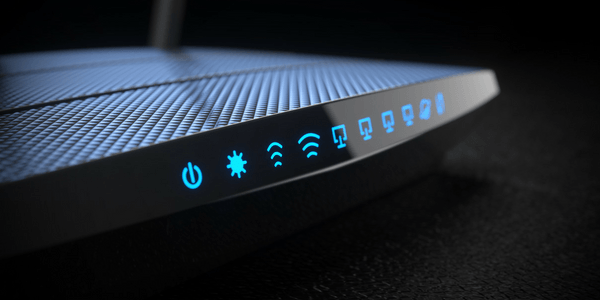 LAPTOPS & WIRELESS CAMPUS
HCC's entire campus is wireless, meaning students can study and work on assignments outside, in the fresh air or in their dorms; they carry the library and their text books with them wherever they go on campus.