Heritage Christian College brings unique faculty and experience to create a positive learning environment in order to deliver the greatest benefit to their students. The diverse educational backgrounds and employment experiences of HCC's professors and staff is what creates a rich educational environment and a truly unique identity for the school. These molders of minds  dedicate their time and effort into fostering educational growth not only with their teachings and service, but also with their extensive lists of published works. This, combined with knowledge gained by the sweat of their brow in their respective fields further contributes to the one-of-a-kind experience HCC's student body has open access to.
Below is an introduction to each of the staff members and professors who make up the Information Technology Department at HCC.
JoJo Lartey (Department Head; PhD Candidate)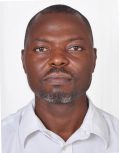 Department Head and PhD Candidate of University of South Africa, JoJo Lartey, brings an intensive history of research in the fields of computer sciences and mathematics to the table. Because of his background, he is able to challenge young minds to overcome real world problems through the use of computer models. Lartey states, "I enjoy solving practical problems using computer models, evolutionary computing, operations research, uncertain systems and web programming." To view (soon-to-be Dr.) Lartey's full credentials and bio, click here.
Brad Crisp (Associate Professor; PhD)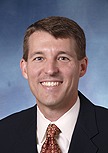 Associate Professor Brad Crisp comes to HCC's Information Technology department with a PhD from the prestigious University of Texas. Dr. Crisp brings diligent research and a vast bibliography, combined with a strong Christian faith, to aid his students in both their quest for education prowess and a stable ethics basis. As a professor, Dr. Crisp has received Dean's awards for service and leadership, as well as for research from Abilene Christian University, where he received his Bachelor's degree. He also currently serves as a chairperson at ACU. His list of publications continues to grow as it has for well over a decade now. Dr. Crisp is a member of Highland Church of Christ in Abilene, Texas, and a devout Christian. To view his full credentials and connect with Dr. Crisp, click here.
Orneita Burton (Associate Professor; PhD)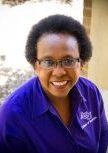 Associate Professor Orneita Burton received her PhD from Arizona State University. She imparts her extensive assemblage of educational and professional experience from the oil industry to her students. Dr. Burton worked for many of the leading oil industry giants and climbed to prominence within those companies—experience that will no doubt interest and provide insight to her students. She also has a worthy list of publications, presentations, and accomplishments that dwarf many others in her field. Her students benefit from her well-rounded experience both in and out of the classroom. To view Dr. Burton's full credentials, click here.
Raymond S. Petit (Associate Professor; PhD)

Associate Professor Dr. Raymond S. Pettit received his PhD from Texas Tech University. He brings with him a substantial amount of education and work experience in the field of computer science to his students. Previously a professor at Abilene Christian University, and former research assistant at Texas Tech, Dr. Pettit has worked in the field of Computer Science education for several years. Furthermore, Dr. Pettit rose to the rank of Senior Programmer/Analyst for NASA and Senior Software Engineer for several other companies prior to becoming an instructor. He has also contributed to four publications, and continues to build upon his successes. Pettit is a co-founder of Sanctuary Home for Children in Abilene, Texas and continues to enhance his impact relating to community service. For more information on Dr. Pettit, click here.
John Kani (Adjunct Lecturer; PhD Candidate)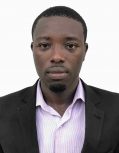 Adjunct Lecturer, and PhD Candidate of Jhabarmal Tibrewala University, John Kani continues to further not only his quest for academic achievement, but his efforts to aid his students at HCC as well. Kani is dedicated to diverse fields of research including blended learning, Cloud computing and web technologies, competent teaching areas, professional associations, the Institute of Research Engineers and Doctors (IRED), and the Institute of Electrical and Electronics Engineers (IEEE). Kani has written five articles and continues to contribute to his fields of study. To learn more about Kani and connect with him, click here.