In his words – Deon Fair
President of Heritage Christian College Foundation – USA
WHAT A TIME TO CELEBRATE!
As you are reading this letter, our family and team of supporters will be in Accra, Ghana, attending and celebrating the very first graduating class of Heritage Christian College students. This graduation ceremony will represent over 20 years of hard work and commitment, by many, into making Heritage Christian College the premier Christian University in Africa.
WHAT A 'PRICE TO PAY'!
Hopefully, you all have been following along as we have been introducing you to the students at HCC through the bi-weekly newsletters. As we have read about their struggles and commitment to Christian Education, I am touched by their honest and subtle use of words. Can you feel the emotional words of Deborah as she tells of her struggles, once she committed her life to Christ while at HCC?
'As a form of retribution, my  father disowned me, abandoned me to my fate  and ejected me from a room he hired for me which is close to the HCC campus. He has since then refused to pay my tuition fees and provide for my needs. I have had to move from place to place, seeking shelter and food from friends, HCC students, and faculty.' Or the heartfelt words of Zion, 'I have always been indebted to others who help me get food to survive and who help me pay my fees, so coming to Heritage Christian College is a dream come true.'
While each of our student profiles has gently and respectfully highlighted the struggles of our students at Heritage Christian College, you can also read of how grateful they are to be a student at HCC.
'I am very happy to be at HCC and find the Christian brethren here who provide the needed support for me. My rejection and abandonment are painful, but I know that this is the price Christ said his followers would pay for choosing to follow him. I still have faith in God that He will make a way for me where there seems to be no way, and I will realize my dreams here at Heritage Christian College.' -Deborah Ankrah
WHAT A TIME TO GIVE!
As 2019 comes to a rapid conclusion, we hope and pray that you have also been touched by our student's lives and the wonderfully Godly men and women who serve them as faculty, staff, and mentors while they are attending Heritage Christian College. It is important to note that while our students receive some financial support from their home congregations, they also receive financial support from the faculty and staff of Heritage Christian College.
Now we humbly ask you and your family to prayerfully consider joining us with your financial gift to Heritage Christian College and our 2019 YEAR-END SCHOLARSHIP CAMPAIGN.
Every dollar given to HCC during our 2019 Year-End Scholarship Campaign will go directly into our scholarship fund to be distributed evenly to all our current students at Heritage Christian College.
HOW TO GIVE!
Please click the button below to donate through our secure donation portal. We have also set up a donation page on Facebook for you to use and share with your friends on our behalf.
I want to thank you in advance for your commitment, prayers, and continued support for Heritage Christian College.
–Deon Fair, President, and Chairman of Heritage Christian College Foundation-USA
A Brief History of HCC
"Heritage Christian College is a higher educational institution sponsored by the Churches of Christ.
It has its roots in the establishment of the National Bible Institute, a two-year preacher training school established in January 1982 by the Nsawam Road Church of Christ of Accra, Ghana, to train gospel ministers.
Daniel Ampadu-Asiamah served as the pioneer Director of NBI until December  1984 and following that, Dan L. McVey, then resident American missionary served as NBI Director until June 1999 when Samuel Twumasi-Ankrah was appointed as Principal of NBI. In 2001, Samuel's  proposal to transform NBI into an accredited liberal arts college received enthusiastic support from the oversight elders of the Nsawam Road Church. Based on their wise counsel, the then National Bible Institute was integrated into the Heritage Christian College system in December 2001. Thus began the long process of developing HCC to become an accredited Christian university college affiliated with the Churches of Christ.
Through the generosity of several individuals and congregations in Ghana and the United States, HCC was able to purchase a piece of land at Afiaman, Accra, and develop key infrastructure as well as distinctive academic programs that were required for the grant of accreditation by the government of Ghana. In February 2012, HCC received affiliation status from the Kwame Nkrumah University of Science & Technology (KNUST), Kumasi; a mentorship status which by law is required in order that KNUST shall award certification to HCC graduates till HCC eventually becomes an academic institution chartered by the President of Ghana. Finally, in March 2015, the National Accreditation  Board   of   Ghana granted   HCC both  institutional   and program accreditation certificates. December 2019 marks the very first graduating class of Heritage Christian College."
From the official website for Heritage Christian College
Matt 9:35-38
And Jesus went about all the cities and villages, teaching in their synagogues and preaching the gospel of the kingdom, and healing every disease and every infirmity. When he saw the crowds, he had compassion for them, because they were harassed and helpless, like sheep without a shepherd. Then he said to his disciples, "The harvest is plentiful, but the laborers are few; pray therefore the Lord of the harvest to send out laborers into his harvest."
Many Opportunities to Get Involved
Heritage Christian College Foundation was created to organize and channel support in the United States for Heritage Christian College, in Ghana. By supporting our Christian brothers and sisters, we have the opportunity to contribute to a unifying and stabilizing nation in Africa that aims to create positive and humanitarian impact that will be felt throughout the world. This is an opportunity to support an accredited educational institution that combines a religious ethic with an entrepreneurial spirit and a philanthropic outlook.
With the inaugural freshman class set to graduate in 2019, Heritage Christian College has grown more quickly than expected. To maintain its accreditation, and to continue serving its students and values, HCC is required to construct a new academic building on campus, one better equipped to host HCC's ever-growing student body. The funds for this new building must be raised — and construction started — by the end of 2018, or HCC's accredited status and path to a financially independent future will be called into question.
What HCC offers is good for the world, and this is our chance to help.
At HCC!
Mouse-over the images below to learn more.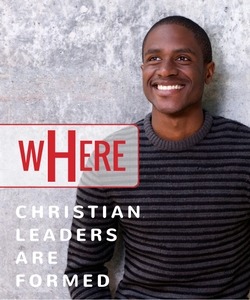 HERE GOES THE HTML FOR THE BACK PART OF THE FLIPPING CARD
ETHICS – HCC's values are expressed within a Christian worldview. As redeemed children of God, we do all things with an appreciation for God's desire for us to live and behave as He would expect.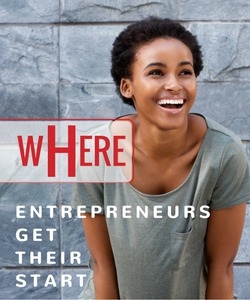 HERE GOES THE HTML FOR THE BACK PART OF THE FLIPPING CARD
QUALITY OF LIFE – The ability to start new businesses founded in Christian values is fundamental to serving needs, providing employment and income, and elevating society.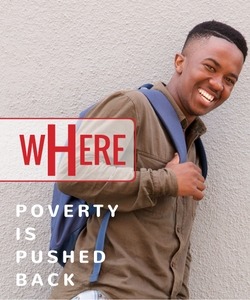 HERE GOES THE HTML FOR THE BACK PART OF THE FLIPPING CARD
GIVING BACK – Educating and preparing new business leaders and role models who will elevate those around them helps to spread the word of God and the idea that poverty is not the only option.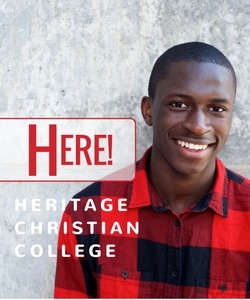 HERE GOES THE HTML FOR THE BACK PART OF THE FLIPPING CARD
EDUCATION – HCC aims to elevate Ghana and the rest of Africa by introducing a new class of leader guided by Christian values, and an emphasis on business creation and philanthropy.
In addition to contributing to the HCC's new vehicle campaign, here are other areas in which your support can benefit the students at HCC. Your generous donations propel the students forward and increase their opportunities to learn, grow, and spread the gospel.
For learn more information about ways you can support Heritage Christian College, please contact us via email at – info@hccf-usa.org
More Ways to Get Involved
Share Your Skills with Us
Sponsor a Student
Naming Rights for Facilities
Church Advocacy
Host Events
Percentage Donation Nights
Initiatives on College Campuses
Entrepreneurism/Business Startup
Social Media Advocacy
Contact Us to Learn More
Doug Fair, Director of Development
Prayer
The power of prayer is undeniable. Devoting your time and thoughts to the students and staff is an impactful way to contribute.