You are Invited to
Join Our Prayer Team
As we travel around the U.S. telling people about HCCFoundation, we are touched by how many come up to us and ask if they can pray for the work in Ghana. At other times we are asked the simple question, "how can we help?" It is easy to focus on the monetary help that is needed to support Heritage Christian College, and it is likewise vital to pray, and not be anxious for tomorrow.
We invite you to become a Prayer Partner and join us in praying for specific people and specific needs each month.
How it works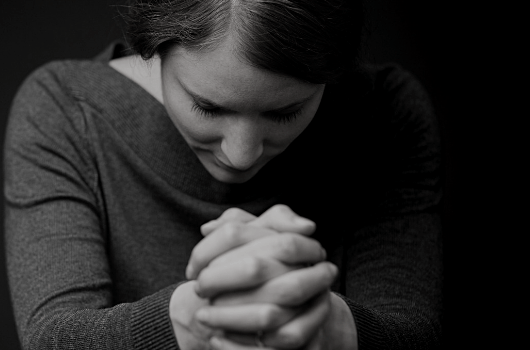 Each month we will send out an email that will provide our Prayer Partners with a list of things you can join us in praying for. Each month we will ask our colleagues at HCC in Ghana and our team at HCCFoundation in the U.S. to send their prayer requests. This can then become the foundation of our PRAYER TEAM to lift holy hands on behalf of the students, faculty, and team at Heritage Christian College and Heritage Christian College Foundation – "Sowing Seeds for Eternity"
"And whatever you ask in prayer, you will receive, if you have faith."
Be Intentional – An Example of the Need
'BEING INTENTIONAL' is our goal for sending out this monthly newsletter. Iin order to be intentional, you need to know of the struggles and the victories for your prayers and petitions.
One example is HBI's need for funding that will allow us to purchase a new vehicle for the HBI team to use for evangelism ($30,000). Here is a small condensed version of the story that Dr. Twumasi-Ankrah told us while we visited together, regarding the need for this truck.
'A few years ago we asked the HBI (Heritage Bible Institute) students, as part of their graduation requirement, to go out into the rural areas of Ghana and plant churches. Within a very short period of time, I (Dr. Twumasi-Ankrah) had to ask the students to "STOP PLANTING CHURCHES". Have you ever heard of bible students being asked to STOP planting churches? Our students at HBI were so successful in planting churches, that the faculty and team at HCC/HBI could not keep up with the new increased logistical demands for developing these new churches.'
SIMPLY PUT: they need an additional vehicle to take more teams back out into the field and help nurture and strengthen these new converts to Christ. Now that's something worthy of our prayers-won't you agree?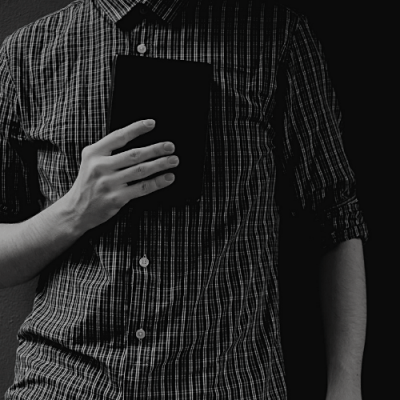 Recent Prayer Request from Ghana
New vehicle to meet in-creating demand for preachers across Ghana
Expansion of satellite teaching locations for Heritage Bible Institute to meet this demand
Faculty development
Operating budgets for HBI and HCC
HCCF fundraising efforts on behalf of HCC and its students
The Bills family relocating to Accra and settling into a new home
HCC students who have accepted Christ as their Savior this year
Ongoing and new construction of facilities on campus
HCC students' new businesses and training through CEPE
Adjunct professors involvement and development
Continued development of "Study Abroad" programs
Strengthened relationships and interaction between HCC and U.S. universities
Financial support for HCC from churches, both in Ghana and the U.S
Be Constant in Prayer
Romans 12:12 tells us to 'be constant in prayer'. Dr. Ian Fair, HCC Governance Advisory Committee Member, and Conrad Kakraba, Executive Assistant to Dr. Samuel Twumasi-Ankrah, sent us their favorite prayer verses.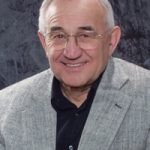 Dr. Ian Fair's favorite prayer verse – 1 Thessalonians 1: 2-10
"2 We always thank God for all of you and continually mention you in our prayers. 3 We remember before our God and Father your work produced by faith, your labor prompted by love, and your endurance inspired by hope in our Lord Jesus Christ. 4 For we know, brothers and sisters[a] loved by God, that he has chosen you, 5 because our gospel came to you not simply with words but also with power, with the Holy Spirit and deep conviction. You know how we lived among you for your sake. 6 You became imitators of us and of the Lord, for you welcomed the message in the midst of severe suffering with the joy given by the Holy Spirit. 7 And so you became a model to all the believers in Macedonia and Achaia. 8 The Lord's message rang out from you not only in Macedonia and Achaia—your faith in God has become known everywhere. Therefore we do not need to say anything about it, 9 for they themselves report what kind of reception you gave us. They tell how you turned to God from idols to serve the living and true God, 10 and to wait for his Son from heaven, whom he raised from the dead—Jesus, who rescues us from the coming wrath."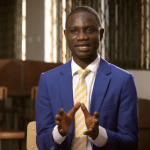 Conrad Kakraba's favorite prayer verse – Psalms 91:14-16
"Because he loves me," says the Lord, "I will rescue him; I will protect him, for he acknowledges my name. 15 He will call on me, and I will answer him; I will be with him in trouble, I will deliver him and honor him. 16 With long life I will satisfy him and show him my salvation."